The sweet speciality from Záhorie known as "Skalický trdelník" is the first to have won the protection of geographical indication for a Slovak product registered by the European Commission.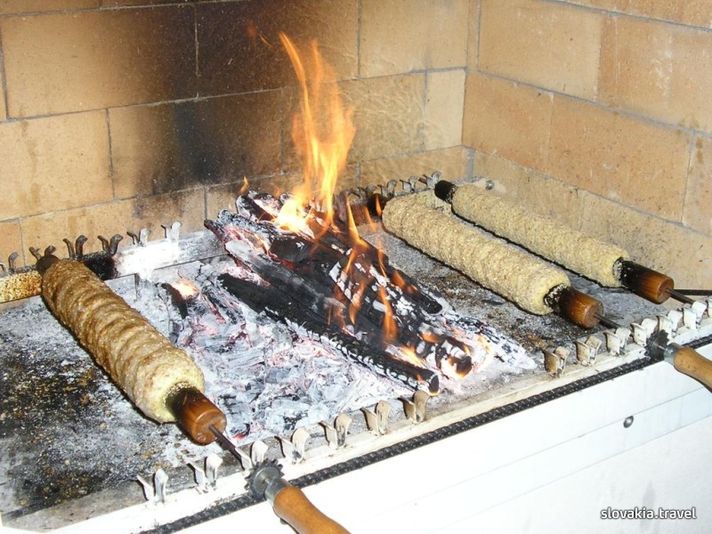 The preparation of Skalický trdelník, also called "trdlovanie", has a rich history, which dates back to the early 19th century; however, trdelník has not been made in larger volumes until the middle of the 20th century.
The traditional production method consists of winding a risen soft dough onto a roller called 'trdlo'. After being wound onto the roller, the dough must be coated with beaten egg whites and sprinkled with chopped walnuts, almonds or apricot kernels, or a mixture of them. Trdelník should be baked by radiant heat until golden and, when finished, it is sprinkled with caster sugar mixed with vanilla sugar. The result is a fine bakery product of hollow cylindrical shape.
After registered by the European Commission, the indication "Skalický" will only be used for trdelník made in the territory of the Skalica and Senica districts, bounded by the River Morava, the River Teplica and the River Myjava, and by the border with the Czech Republic. Original trdelník may only be baked on embers or by radiant heat, and only sprinkled with nuts, almonds, or chopped apricot kernels.
Source: Asseco Slovakia